20 Best Tips for Teaching Reading and Spelling
This post may include affiliate links. See our full disclosure.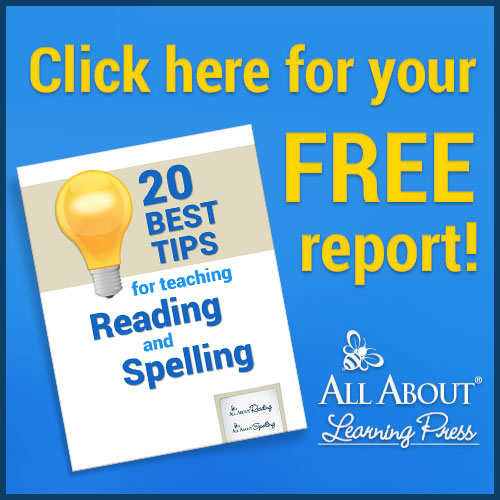 You have likely heard me say before that our family loves All About Learning Press! We have been using both All About Reading and All About Spelling for a couple of years now with our two youngest sons and they have learned so much. I am excited to share that you can get a free report with AALP's 20 best tipes for teaching reading and spelling simply by clicking on the image above! I hope you find the support and encouragement you need as you teach your children!
Looking for MORE FREEBIES from All About Learning Press? If so, CLICK HERE.